Part#: PL-APN
Model: Boost N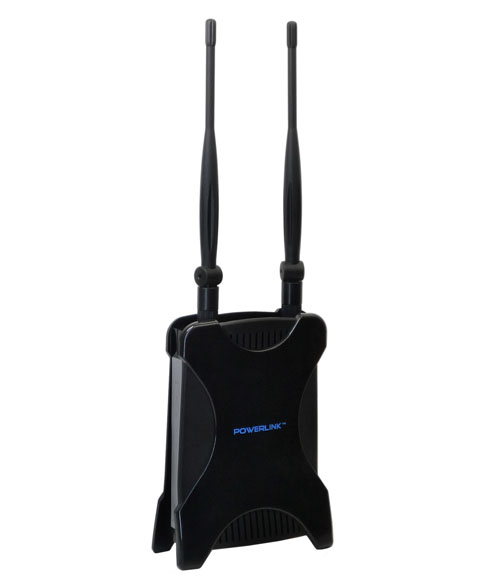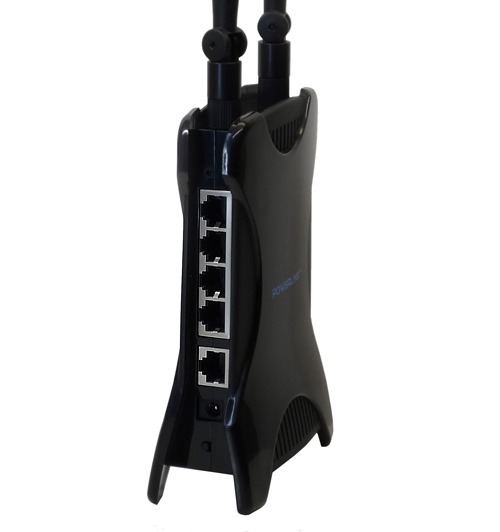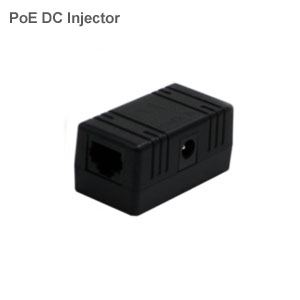 Overview:
The POWERLINK Boost N High Power AP/Router w/built-in 4 LAN ports fully supports the features and functional compliance of IEEE 802.11b/g standard and 802.11n to provide high speed data transmission up to 300Mbps and increase signal strength and coverage range significantly. POWERLINK Boost N has 1W signal amplifier built-in, and getting connected for long distance is what POWERLINK Boost N high power router can offer while others can't. It also includes a PoE adapter which allow the Boost N to be installed 328ft away from a power outlet. You will never need an external WiFi signal booster/amplifier anymore.
Features:
Operates on 2.4 GHz frequency band including 11n mode 2T2R MIMO technology for enhanced throughput up to 300Mbps.

Backward compatible with legacy IEEE 802.11g, 802.11b (2.4GHz) standards

High power and high sensitivity for extended coverage.

Freedom of placement using the PoE DC injector for up to 328ft (100m)

Configuration and management operated via Web browser with password protected access.

Firmware upgrade via HTTP.

Supports Gateway, Bridge, and WISP mode for wireless networks.

Supports 64/128bit WEP, WPA (TKIP with IEEE 802.1x), WPA2 (AES with IEEE 802.1x)

Supports NAT, SPI (Stateful Packet Inspection) for advanced firewall features

Compliant with IEEE 802.3 and IEEE 802.3u 10/100 Mbps

Supports WMM function to meet the multimedia data bandwidth requirement

Power supply by 12V, 1.5A.

Supports multiple ESSIDs with individual security settings.
Specification:
Standards

IEEE 802.1d (Spanning Tree Protocol)

IEEE 802.11b (11 Mbps Wireless LAN)

IEEE 802.11g (54 Mbps Wireless LAN)

IEEE 802.11n Draft 2.0 (300 Mbps Wireless LAN)

IEEE 802.1x (Network Access Control)

IEEE 802.3 (10BaseT Ethernet)

IEEE 802.3u (100BaseTX Fast Ethernet)

General

Wireless

Chipset: Realtek RTL8196C

Wireless frequency range: 2.400 2.483 GHz

Ultra long distance range: Up to 2000 meters (Depending on surrounding environment)*

Modulation technologies:

802.11b: Direct sequence Spread Spectrum (DSSS): DBPSK, DQPSK, CCK

802.11g: Orthogonal Frequency Division Multiplexing (OFDM): BPSK, QPSK, 16QAM, 64QAM

802.11n: Orthogonal Frequency Division Multiplexing (OFDM): BPSK, QPSK, 16QAM, 64QAM

Data rates:

IEEE 802.11b (11 Mbps, 5.5 Mbps, 2 Mbps, 1 Mbps)

IEEE 802.11g (54 Mbps, 48 Mbps, 36 Mbps, 24 Mbps, 18 Mbps, 12 Mbps, 9 Mbps, 6 Mbps)

IEEE 802.11n (MCS015: up to 300 Mbps)

Output power:

OFDM: 23 dBm ▒1.5 dBm @300 Mbps

OFDM: 23 dBm ▒1.5 dBm @54 Mbps

CCK: 28 dBm ▒ dBm @11 Mbps

Receiver sensitivity:

11n (300 Mbps) MCS015: -73 dBm;

11g (54 Mbps) OFDM: -73 dBm

11b (11 Mbps) CCK: -91 dBm

Operation modes:

Gateway mode

Bridge mode

WISP mode

Wireless security:

WEP encryption (64/128 bit)

WPA TKIP

WPA2 AES

WPA2 mixed

802.1x Authentication

Client access control through media access control (MAC) filter

Antenna:

Two 5dBi detachable dipole antenna


LEDs

Environmental

Operating temperature: 0░C 50░C

Operating humidity: 10 95% RH, noncondensing

Power Adaptor: 12V 1.5A


PoE DC Injector


Passive
Input: 12V 1.5A
Ethernet: 10/100Mbps RJ45
Dimension: 49.5x26.8x23.9mm


FCC RoHS compliant
Package Content:
Warranty: 1 year
Note: DC injector was added on Nov 2011. Please refer to package content.